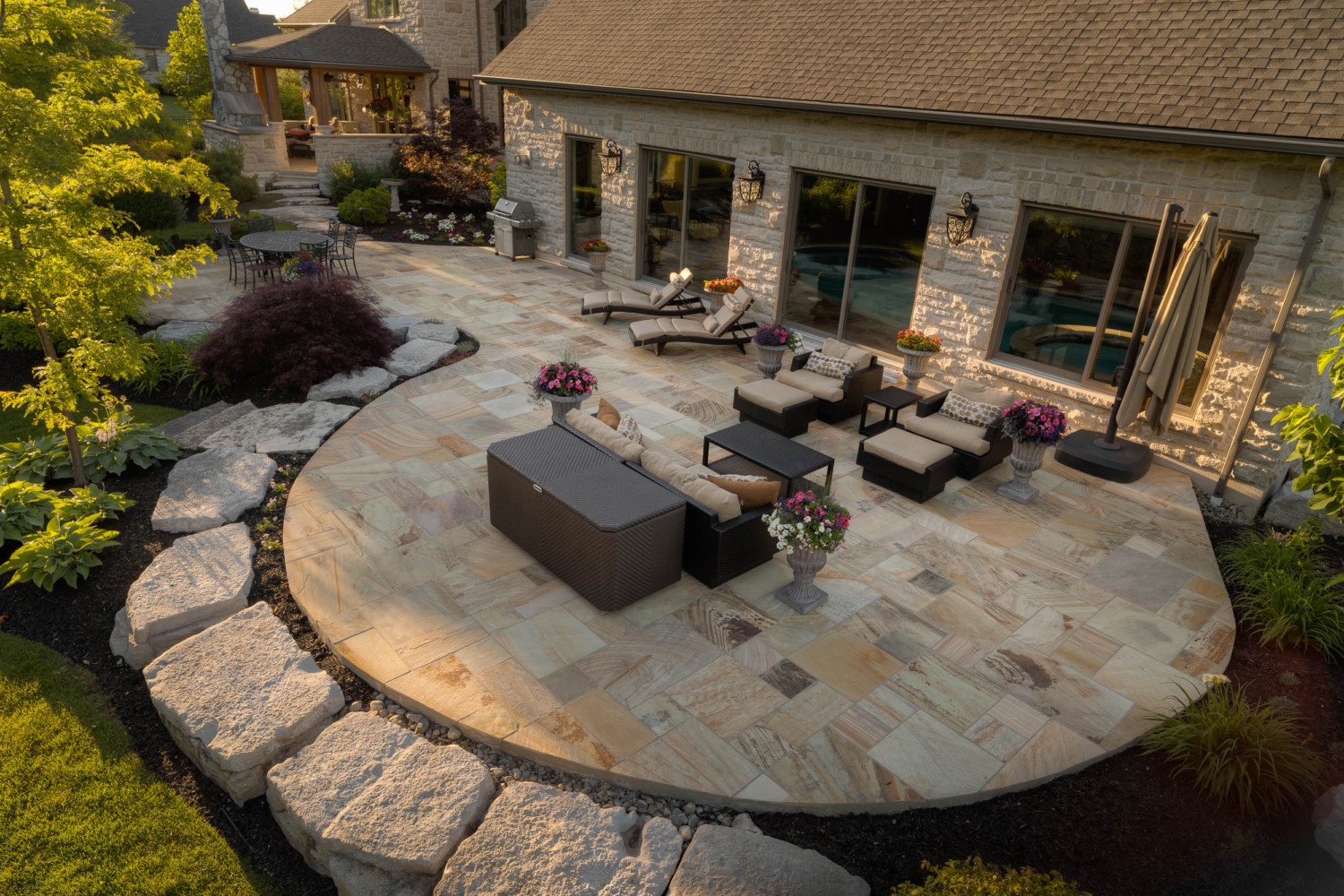 "We love working with the Oakville Team, their quality, flexibility, responsiveness and organization is unmatched in the Hardscape Industry and we regularly hold them up as an example both to other Stone Suppliers as well as unrelated industries of how one should do business! Their Slogan- "As perfect as natural can be" is a great depiction of what you can expect with an experienced and caring team to back it up!!!"
Joe Penzias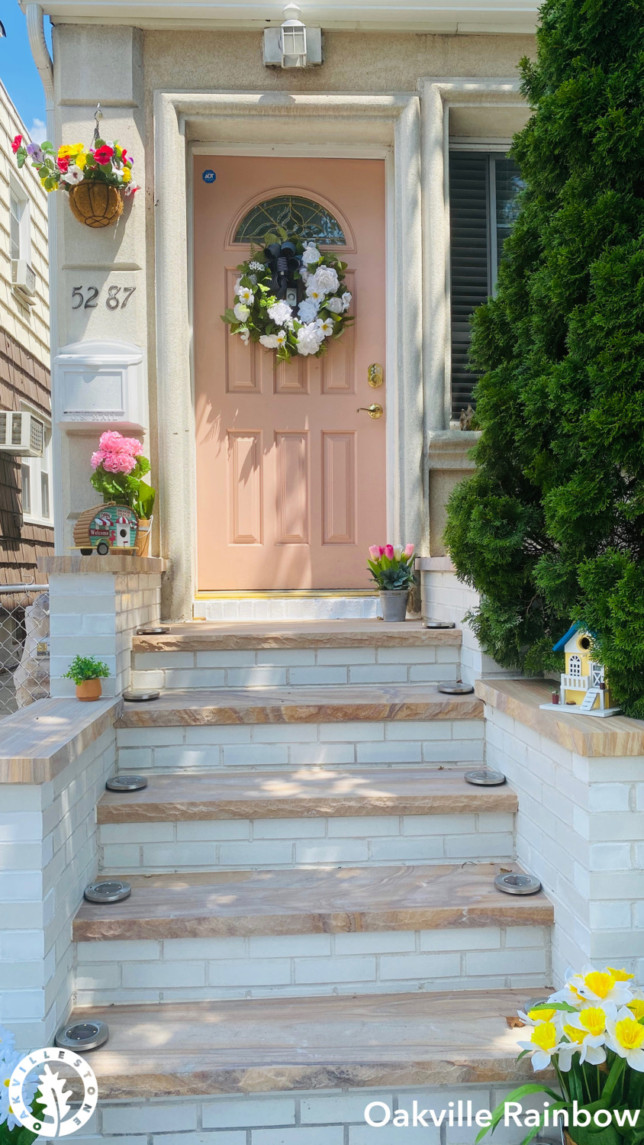 "The most amazing stones! Super quality and design! The house stairs are the most unique and the most outstanding because of the Oakville Stones!"
Lia ART
Google Review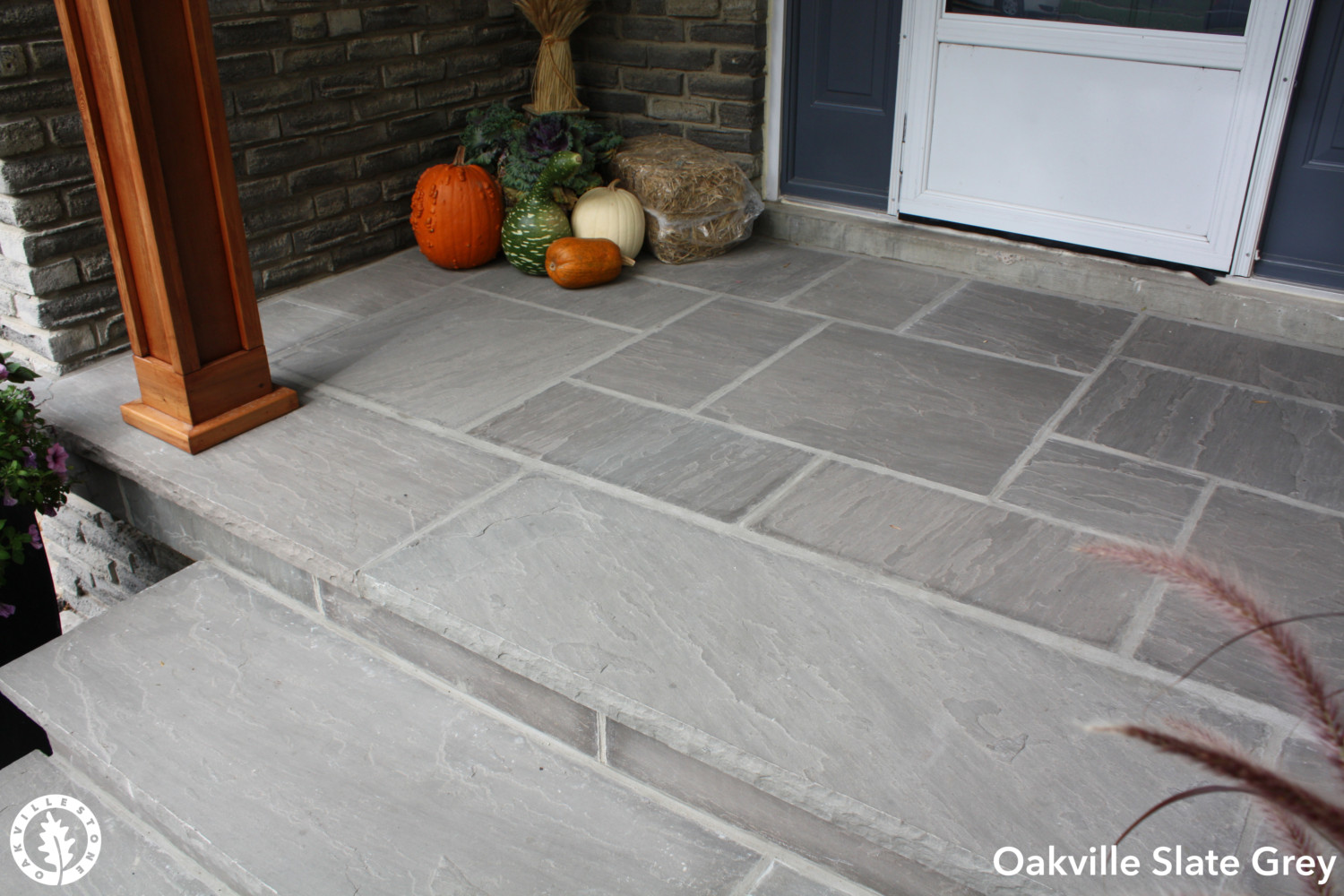 "Oakville Stone has been great to work with. Extremely professional and I would highly recommend them."
Mohammed Halabi
Google Review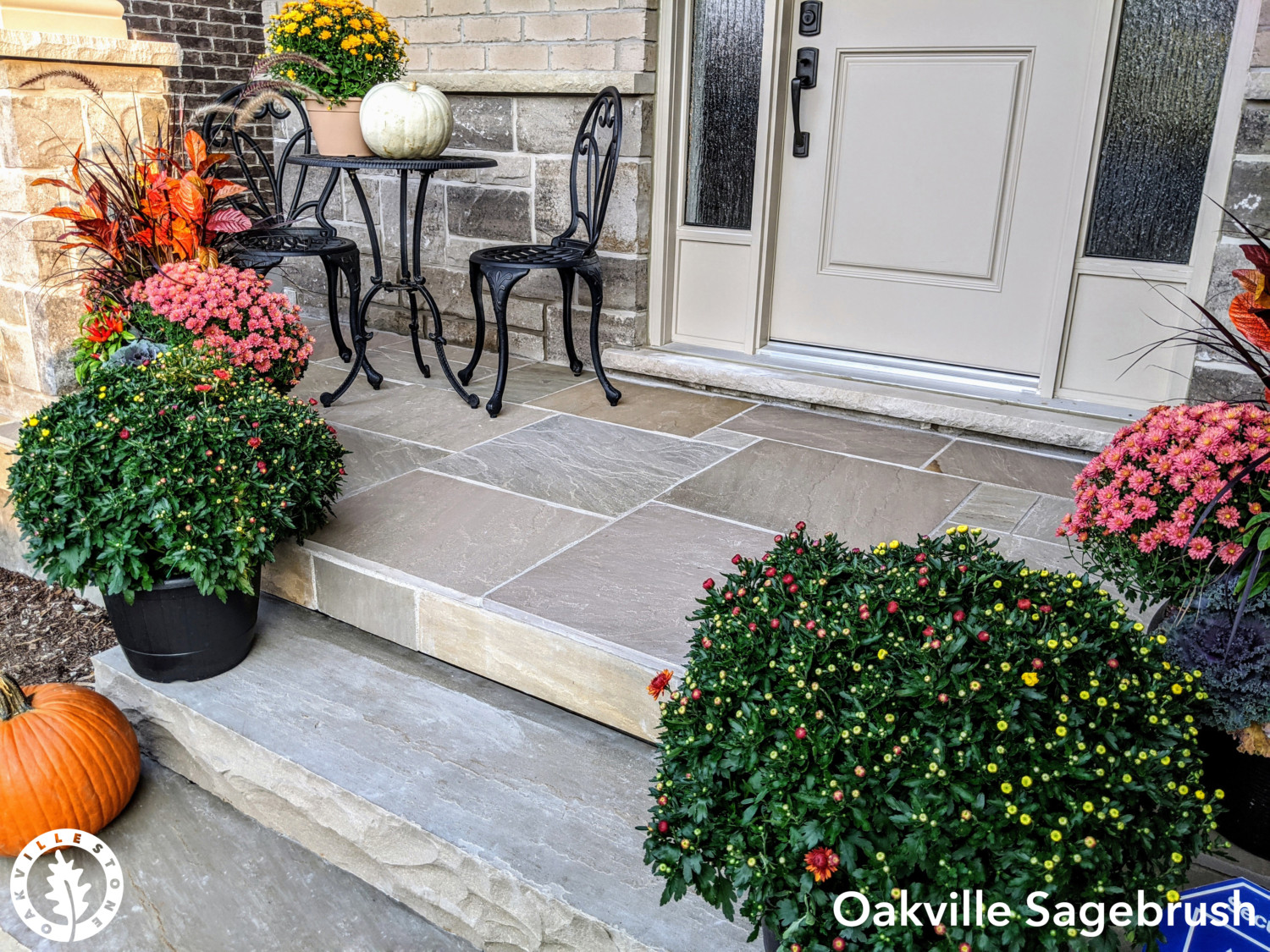 "Terrific B2B company. We have been dealing with Oakville Stone for 8+ years. Fantastic service from Rick in Sales; he and the rest of the staff go above and beyond to service their dealers. Products are consistent and high quality."
Justin Comarin
Google Review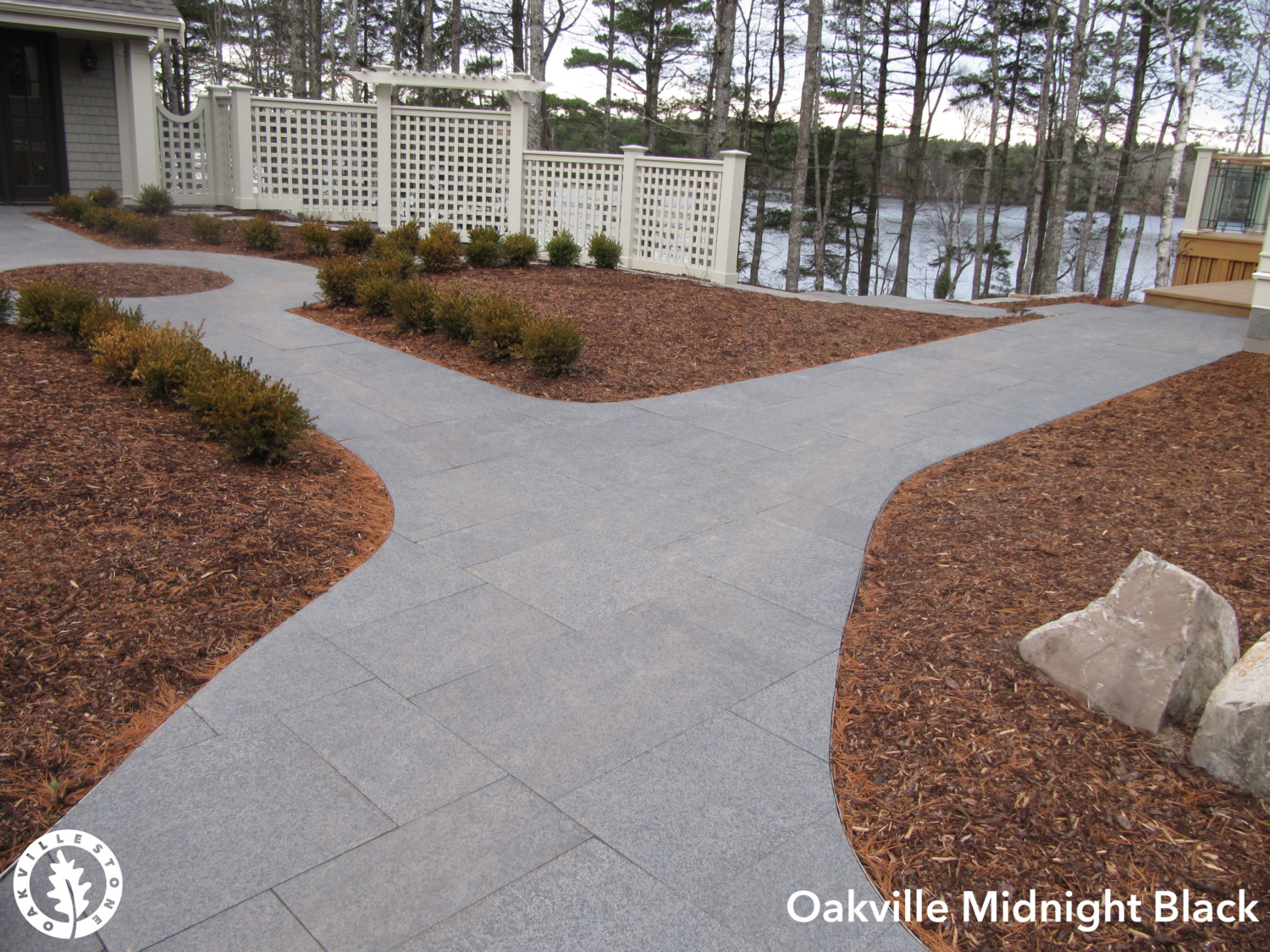 "Oakville Stone carries a wide variety of natural stone product's. For my clients, "midnight black granite slabs " was the best fit for this porch restoration. Not one of the 12 x 18, 18 x 24, or 24 x 36 granite slabs were damaged, chipped or out on their sizes, perfectly squared up allowing installation to be a breeze. As one who enjoys installing natural stone, I'm meticulous with my work and attention to detail is second to none with all that I do. Finding a true quality product is not an easy task. You cant trust and count on Oakville Stone for your project materials and know that they care about their product and customers."
James Seguin
Google Review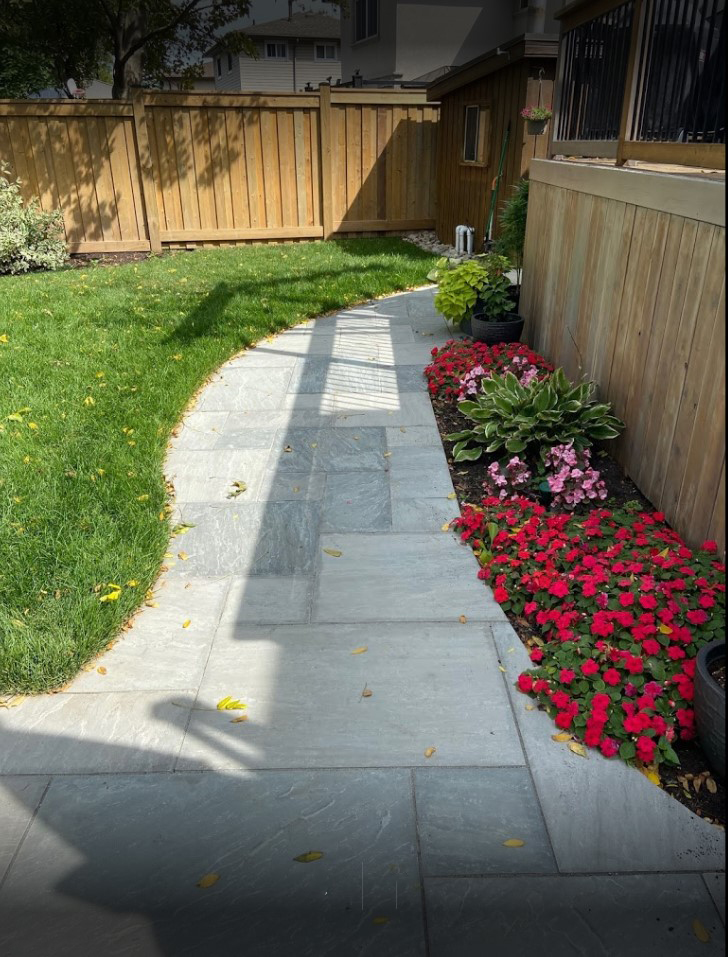 "TOTAL TRANSFORMATION! We purchased a new home last summer and the entire landscaping was all original pebble stone from the 70's / 80"s. We did a lot of research on what type of stone we wanted to place around the property and pool surround. We ended up going with Oakville Stone BLUE ICE and we couldn't be happier. The quality of the product is incredible. We ended up doing more work than we originally anticipated because we loved the look of the stone so much. Our installers were pleased with how easy the product was to work with and we couldn't be happier with the outcome. I had the pleasure of dealing with Kevin on this project who was very helpful and always available to answer any questions we had and he made a few very good suggestions regarding install and product selection that helped us out a lot!"
Cory Meisner
Google Review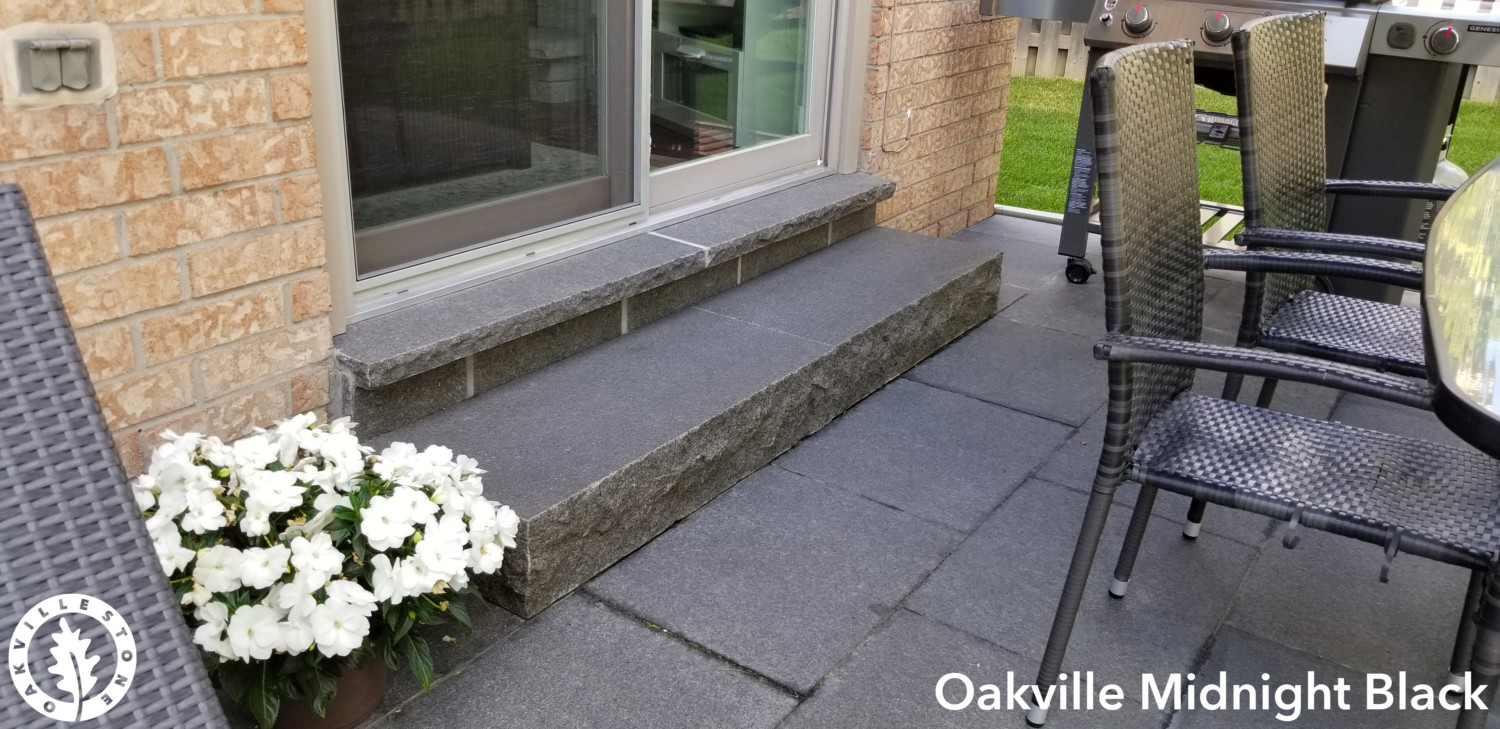 "We have transformed our front porch and wide walkway steps from worn gray concrete to natural stone and Wow! what a change. We chose the Oakville Midnight Black granite to contrast with the red brick on our house and it looks fantastic. Thanks to Oakville Stone, their knowledge and guidance made our search and decision so much easier. We couldn't be happier with the outcome. Thank you, Oakville Stone"
Joe Correia
Google Review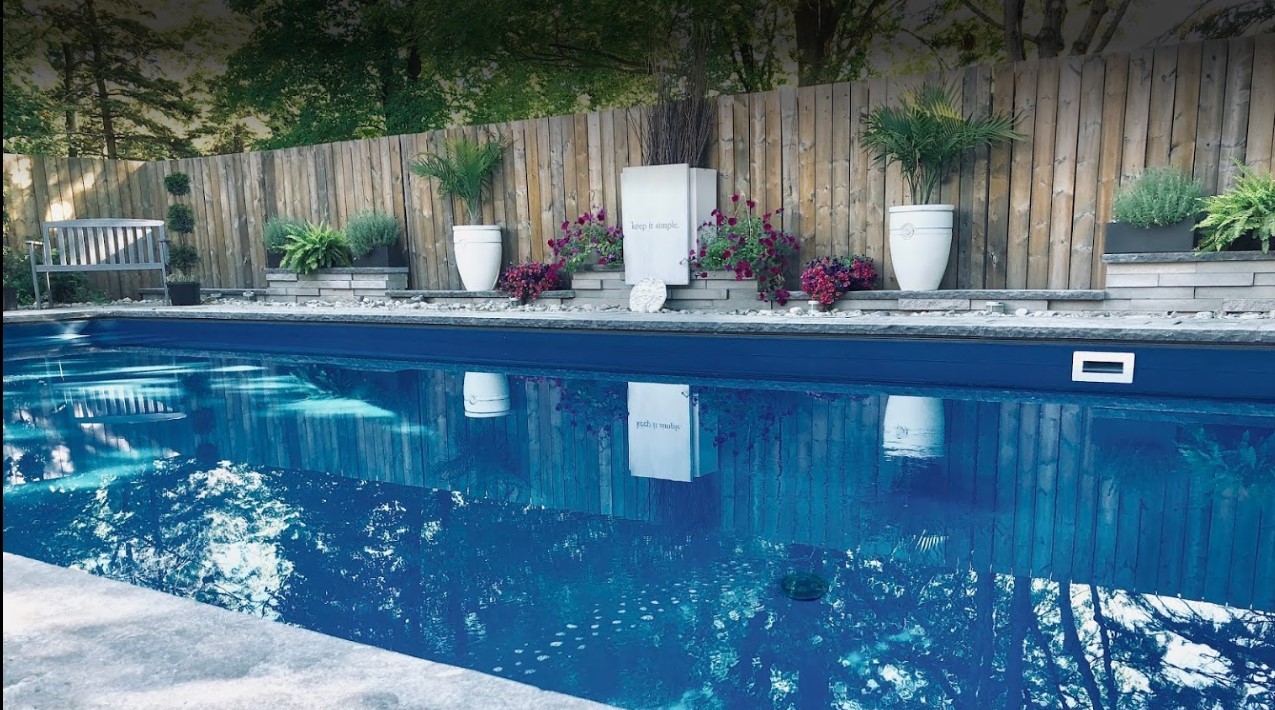 "Oakville Stone is a pretty amazing company!!! I was installing an in-ground pool and I needed information about one of their products. I called Oakville Stone and Kevin was incredibly helpful, very informative and very professional. I liked that he was so willing to assist me. Their Oakville Hampton Limestone is absolutely beautiful. Once I saw their product, my decision had been made. I installed the limestone around my pool (pool coping) and then I decided that I wanted the Oakville Hampton Limestone on my pool deck. I love it! So much time is spent on our pool deck and around the pool. I would highly recommend Oakville Natural Stone."
W. Yamamoto
Google Review